5 head bullet style laser pointer!
with middle finger and **FREE** swiss army knife!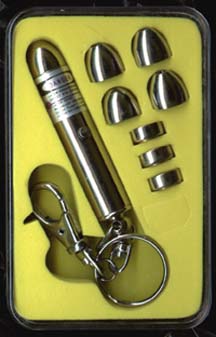 project a single dot up to 2500ft! or project one of five images including a middle finger!!
hundreds of uses...teachers, business men, contractors, hunters....and just plain fun!!
drives pets WILD!!
Strongest bullet/pen laser you can buy! MAXIMUM WATTAGE ALLOWED BY LAW!
All metal construction, no flimsy plastic parts. Best quality. Other pens of this caliber are selling for 39.99 elsewhere!!
BID NOW
and also receive this swiss army knife FREE!!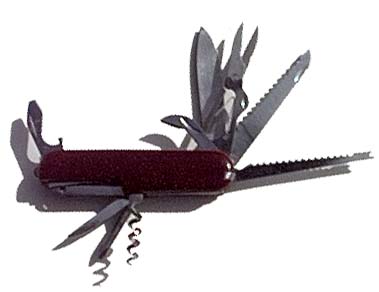 13 fuction swiss army knife. Measures 3.5 inches closed. Fits nicely on a keychain or in your pocket. VERY HANDY TO HAVE! includes scissors, saws, screwdriver, knife blades, files, toothpick, tweezers and MORE! Sold in retail store for $25.00 minimum!! your FREE with the laser pointer. color may vary between black or red.
BID NOW!
before it's too late!

Buyer to pay 4.00 shipping and handling for the first laser and 1.00 each additional laser.
for tin signs, pocket knives and more great items, please check out my other auctions:
Amazon auctions - eBay Auctions
or visit my webpage for more auction information and products. Also sign up for a FREE drawing!!